Community Work

Brinsons are committed to investing time and money in our local community. It has always been important to our Company, Directors and Staff to support our local Community and Charities which are close to our hearts.
The Twyn School
We have supported The Twyn School (Caerphilly) and provided new kit for the football team. The School's philosophy is "Learning to Shine" and it is great to see the children really trying their best and celebrating in victory and being humble in defeat.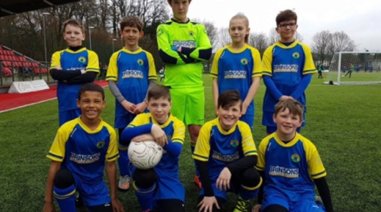 Velindre Cancer Care
We are continually supporting Velindre Cancer Care and in 2016/2017 we pledged a donation from every house sold. Andrew Morris Head of Fundraising at Velindre said "We are very fortunate to benefit from superb support from Trevor and Brinsons for a number of years, but this commitment takes this to a whole new level; we are delighted to be expanding our relationship with Brinsons, and look forward to a hugely successful partnership".
In February 2018 we took part in the "Wear Red for Velindre" and joined forces with Shane Williams and pupils at the Twyn School - combined we raised a fantastic £784.00 for Velindre Cancer Centre. Thank you to everyone who contributed and below is a video clip including the pupils and Brinsons staff.
Trevor Isaac, one of our Directors is an Ambassador for the Charity and raised in excess of £40,000 in recent years. His fundraising expeditions have included: a challenge bike ride East and West Coast of America, trek up to Kilimanjaro, trek to Patagonia to commemorate the 150th anniversary of the first Welsh settlers, "Ride the Rockies" Challenge in Canada and a five day hike through the Helambu region of Nepal. Trevor is currently fundraising in preparation for the 3 Canyons Bike Ride which has been rescheduled due to Covid restrictions to September 2021.
Velindre Cancer Centre has been providing care, support and treatment to cancer patients and their families since 1956, and they aspire to deliver the best cancer services in the world through care, quality and excellence. At Velindre they support cancer patients and their families through difficult times, and specially trained and highly committed staff striving every single day to make their time as comfortable as possible. The money raised will be used to fund ground breaking research and buy specialist equipment.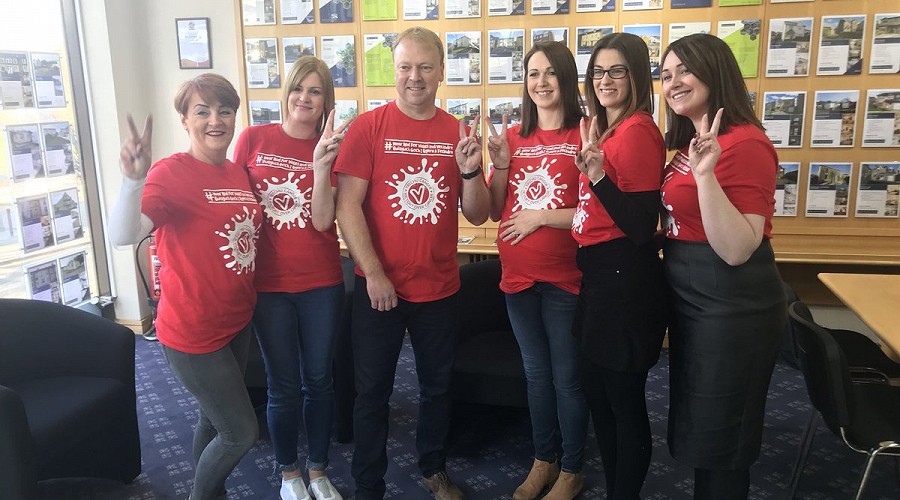 Bike Challenge 2018
Brinsons took part in the 2018 Sport Relief where we challenged local businesses and individuals to see how far they could travel in 10 minutes on our office based bikes. The day was a great success and with the help of Quest Fitness, Caerphilly who kindly supplied the two bikes together with all the supporters who took part and donated £5 each we raised an incredible £700 for Sport Relief. We were very honoured to have a "Good Luck" message from the Olympic Champion himself Geraint Thomas and his jersey for the day too!